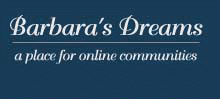 Content Producer
Someone who sends in 2 or more sound files of themselves interviewing a duck, or doing an impression, telling a joke, or expressing an opinion -- Puzzle Pieces.

Benefits:

Publicity
Description of your work in a group blurb with other content producers. Your own folder in the Content Producer's section of the HabboHut Library Distribution of your work to other DJs, so it can be played on the air.

On The Bulletin Boards
Permission to use the signature: HabboHut Content Producer Profile Blurb with habbo name, home hotel, list of content contributed on a special page

Special Holiday Party on Habbo Canada
I'll host a special Christmas event for all our Content Producers in the Hallway on Habbo Canada. It will be called the "Let's Really Create Lag" Christmas Party. No, I'm kidding. ;-) It will be called the "In Celebration of Content Producers" Christmas Party, with contests and prizes. Other DJs will attend, as well.